Going once, twice, SOLD!
Today's topic comes just in time to remind us that Auction season is upon us.  And, if you're like me, this means it's probably time to part with the cash you've been saving! Now of course there are auctions every day in our neck of the woods, but I'm talking about getting in position to take advantage of the many upcoming annual Tax Foreclosure Auctions. So if you're a new investor or the forgetful type, here are some notable upcoming Tax Foreclosure Auctions for 2018:
Cattaraugus County – Saturday, June 16, 2018
Niagara Falls Homeowner – Tuesday, June 19th, 2018 – Homeowners only*
Washington County – Saturday, July 28, 2018
Niagara County – Saturday August 11, 2018
Erie County – August 18, 2018
Buffalo City, Annual – October 15, 16, 17, 2018
Just a quick note that the Niagara Falls Homeowner Auction has the following term:
 *The successful bidder shall reside in the property as his or her prime residence for a period of not less than five (5) years after completion of renovations. The deed will contain a reverter clause under which the property will revert to the City upon violation of this provision.
This may be ideal if you're an investor in the seller-financed lending business and have your borrower all lined up.  Otherwise, do not plan on attending the Niagara Falls auction for the purpose of acquiring flips or rentals.   All other auctions are open to everyone and can usually be counted on to grow your portfolio or locate your next flip…or both.

When it comes to auctions, the question I am most asked by other investors, friends and family is "Aren't auctions risky?"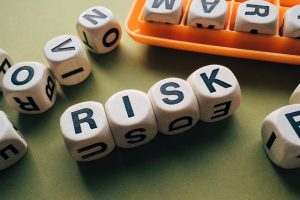 My response is always this: Yes, auctions are risky business. In fact, if you don't plan on spending time mitigating risk, I can almost guarantee you will experience financial loss.  But, in my case, I spend so much time (weeks, months) performing due diligence that I am extremely confident when I finally identify a property that's worth the bidding.  But there is one area which leaves me completely exposed to risk and is entirely out of my control and that's what I want to talk about today.
No matter which auction you plan on attending, expect to see a term resembling this:
"The risk of loss or damage by fire, vandalism or other cause (except by taking under the power of eminent domain) between the time of sale and delivery of the deed, is assumed by purchaser."
To me,  that term is about as pleasant as a 4-finger paper cut. Waiting the 4-6 weeks or longer to have the deed in hand and legal rights to the property I've purchased is just, well…..painful.  I know there are many other risks, but most of those deal with the past and present of the property and include problems that are easily researched.  This one, however, is all about the future and what "MIGHT"  happen between the time we pay for a property and the time we get the deed.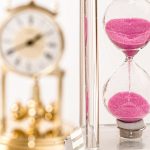 Depending on the auction you're attending, the time to get your deed varies.  For instance, the Erie County Auction schedules a closing and your attorney (or you) pay the balance and record the deed that day.  Your risk is shortened as it's only the time between the Auction day and the balance payment day.   Buffalo city, on the other hand,  has a balance due date and after you pay the balance, you must wait 4-6 weeks to receive the deed in the mail.  As such, if you are offered the opportunity to pay a fee for an immediate deed, I highly recommend doing so.
So why do I (and hundreds of other investors) agree to hand over large sums of money without receiving immediate ownership?  Because, the risk can be  (somewhat) mitigated and the deals are too good to ignore.   My best cash-flowing properties have been purchased at our area tax foreclosure auctions.  And while prices have certainly increased over the years,  make no mistake, these properties are still selling at huge discounts and it's easy to build your portfolio with properties clearing over $500 per month/ per door cash flow or locate yourself a viable flip.
So, with that in mind and in the spirit of offering you the "Investors Edge", I'd like to share a couple of tips with you.  And though I  have numerous rules and spend a lot of time performing due diligence, these 2 rules in particular, come into play once I know that I'm going to be bidding on a property: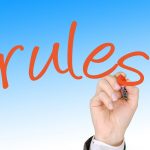 Tip 1 – On the day of the auction, you must pay a deposit.  Never, ever, deposit more than the bare minimum. Reason: if for any reason you cannot follow through with the sale, or if something happens to the property before you pay the balance,  you have the minimum amount of funds at stake.  How do you do this?  Know your max bid and bring many denominations of funds with you.
For example: if I decide my max bid is $40,000 and the deposit required is 20%, I know I have to bring $8,000. Now if I just go ahead and bring an $8,000 cashier's check, what happens if I get the property for $30,000?  Well, I'd be paying $2,000 more for the deposit than required.  (20% of $30,000 = $6,000 and I brought an $8,000 check).
Instead of the one $8,000 check, I might bring something like this:
$3000 – Cashier's Check
$2000 – Cashier's Check
$1000 – Cashier's Check
$1000 – Cashier's Check
$1000 – Cash (in 50s, 20's)
By bringing the above breakdown, it's easy for me to make a $6,000 deposit (or $5000/$4,000) and return the rest of the money to my account. I do not care that it is more time consuming for the teller at the bank. And honestly, they are used to it around auction time.
Tip 2 – After the auction, you typically have 10-60 days to pay the balance owed.  Pay the balance ASAP and schedule your insurance to begin the SAME DAY you pay the balance. Reason: anything can happen between the time you pay your deposit and pay the balance.  The sooner you can insure your new property, the less loss you'll suffer in the event something happens. How do you do this? Call your insurance agent in advance and tell them you are getting ready to CLOSE on an investment property. Give them the date you are closing (paying) along with all the property information and pay your agent what they need to get a policy started. Once you have the property insured, go pay the balance.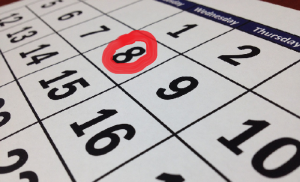 I hope these tips are helpful and that you adopt them as your own rules for auction investing.  So mark your calendars, perform hours of due diligence, know your max bid, stick to the rules and may the odds of scoring a great property be in your favor.
Investors Edge of Buffalo
Next week's Topic:  Past Performance Does NOT Dictate Future Results:  I'm going to share my top performing properties – sold by investors who couldn't turn a profit.
Related Training Tutorials
Interested in area Auction Education?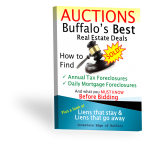 Previous Posts
Citation Season – When Tenant's Cause Code Violations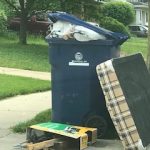 About Investors Edge of Buffalo:  Investors Edge of Buffalo operates on the premise of providing AD FREE content to people who have an interest investing in or near Buffalo, NY.   All tips, posts, articles are free and you won't be annoyed by ads and popups! If you happen to be interested in investor education, we offer category specific training tutorials  for an extremely reasonable investment. If  you're just interested in staying informed,  we  welcome you and hope you enjoy this ad free content.  Whatever brings you here, if you like our information, we encourage you to follow us on Facebook AND Subscribe to our quarterly Bulletin.   All content is created by a seasoned, full-time Investor and NY State Licensed sales agent, proficient in all aspects of flipping and rental acquisitions and the management of each.