Investing in Buffalo, NY?  Let's Talk!
Just getting started?
Analysis Paralysis?
Midway through your first Deal?
Struggling Investor?
Unanswered Questions?
When you start Investing in Buffalo, NY Real Estate, It's easy to feel alone and let's face it…, you probably are doing it alone.  But doing it alone does not have to be trial by fire.
You CAN get help from a LOCAL, SEASONED, SUCCESSFUL Buffalo, NY Area Expert.

Why We Help
We know Investors are lured in by the affordable prices and high rents in Buffalo, NY and so are we.  The problem is: Investment Properties in Buffalo are Easy to Come by but Hard to Maintain for out of town Investors.
There are too many investors in desperate need of immediate advice who cannot wait for a meetup or an email response to a submitted website question/inquiry and that's why we've decided to offer the phone consultation services.  While we'd love to spend our day talking on the phone for free (and we have), …it is simply not practical.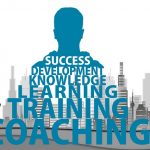 What We Offer
If you've got Investment Properties in Buffalo, or you're in the middle of a deal, whatever the case may be, we are here!  If your questions are related to late payments, non paying tenants, leases, auctions or finding a realtor, please check out our Resource Room first as we might have exactly what you're looking for in a tutorial.
However, if you're having other problems with your Investing Goals, we can usually get you back on track with a simple phone consultation.
We Provide Flexible Options to Fit Any Budget – from Quick Questions to Full Out Deal Analysis. We've got you Covered.
To Match the Needs of Each Individual Investor, We Offer 3 Choices of Phone Consultations:
15 Minute
30 Minute
60 Minute
How it Works
The process is simple and works very well.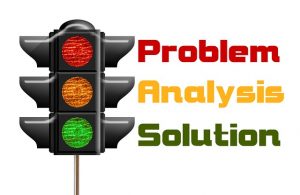 Choose your Desired Consultation and pay in advance.  During the payment process, use the "message" field to provide a topic and when would be most convenient for YOU.  After payment, you'll receive an email containing at least 5 time slot options.  In many cases, same-day consultations are presented.
We are on Eastern Time, and generally schedule consults between 9am – 9pm, Monday through Friday and 10-5 Saturday and Sunday.  We will call clients in the US, Canada and England.   Outside those Areas, you call us.
How We Help
We are Local Investors. We know what is possible…we know the rules, we know the markets, we know the tenant pool, we know the areas, we know the profit expectations, we know a good deal, we know a bad deal, we know the seasons, we know the trends, we know the auctions, we know the processes, we know the timelines, we know the challenges, we know the issues and we've overcome them all.  AND… if you manage to Stump us…
WE WILL FIND ANSWERS FASTER THAN YOU!
Our Options Were Designed to Fit Your Budget.
15 Minute
30 Minute
60 Minute
Choose the best option and pay in advance.