Property Field Services
Back in 2015, we began offering Property Field Services to help out of town property investors.  In most cases, these were investors who needed proof that their property manager had followed through on a repair, or that their tenant had corrected a problem.
Soon thereafter, we were flooded with all types of requests and realized that there was a tremendous need for investors and homeowners to have access to fast, reliable, and affordable Property Services  in Buffalo, NY.
Who We Help
We help anyone who needs Property Services in Buffalo, NY.   Our clients include:
Local Buffalo Investors
Local Buffalo Homeowners
Out of Town Investors
Everyone needs help once in a while and we have a team of locals ready to step up to the plate.  Whether you need a quick photo of something or have an elaborate schedule of tasks, drop us a line for an accurate price quote.
---
Our Property Services & Pricing

Photographic Proof – Starting at
$20
Whether you need to verify that lawn is cut, garbage is cleaned, work performed, verify condition etc. we offer Photographic Proof of whatever you need.
Pricing Guide for Photographs (digital delivery to your provided email)
Exterior/Front Yard or side yard – $20
Exterior/Back yard – $30
Interior Pictures start at $45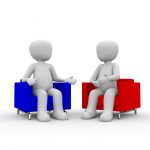 Property Meeting – Starting at
$75
We can meet with Contractors, PM's or Tenants at Your Property for most reasons .  For instance, we can coordinate estimates, facilitate document signing, deliver contracts etc., However, we cannot collect rent on your behalf, unless you are using our Realtor services (this is NY state law).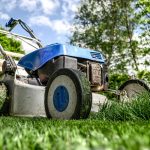 Shovel Snow/Mow Grass-Starting at
$75
If you've received a citation (or don't want to)  and need snow removed from sidewalks or grass cut to code, we can get the job done and send pics when completed.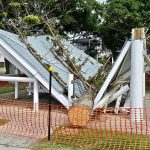 Random Emergency Services-Starting at
$75
Murphy's Law – When you're out of town expect the unexpected.  Not everyone has a great neighbor to turn to and if you find yourself in need of emergency services we can help.  We've boarded up broken windows, gotten keys from a relative to go feed a pet and we've even gone to make sure a door was in fact locked.  We welcome custom requests.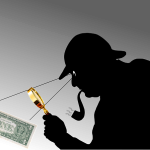 Full Report Property Assessment – Starting at  
$225
Need a second pair of eyes to review your potential purchase?  We will give a thorough, unbiased, assessment of a prospective investment property based on its price, location, current condition and short-term/long-term potential.  Our assessment includes a detailed, written analysis of the interior and exterior with supporting pictures of the property and neighboring properties.  It includes area market rents, appreciation outlook and what you could expect to earn as a rental or flip.
Get Started
Tell us what you need and we'll send an accurate price quote.
Property Field Services Needed
---
Realtor Services Needed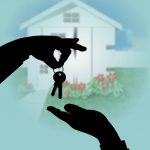 If you Need Help Getting a Tenant for your Rental or Selling a Property through MLS Listings, it will Require Licensed Agents.
*Per NYS Law, Only Licensed Property Managers or Licensed Realtors can Collect Rent, Rent Out Property, or List/Sell Property.  We DO have availability with a Licensed Realtor.  If you need a Realtor,
Please contact us here
What Realtor Services Do You Need?